Device manager is a windows feature that helps you to install drivers for your hardware. The latest windows will automatically download the latest drivers. However, there are old hardware devices which requires manual updation.
The steps below helps you to understand how to update drivers using windows device manager.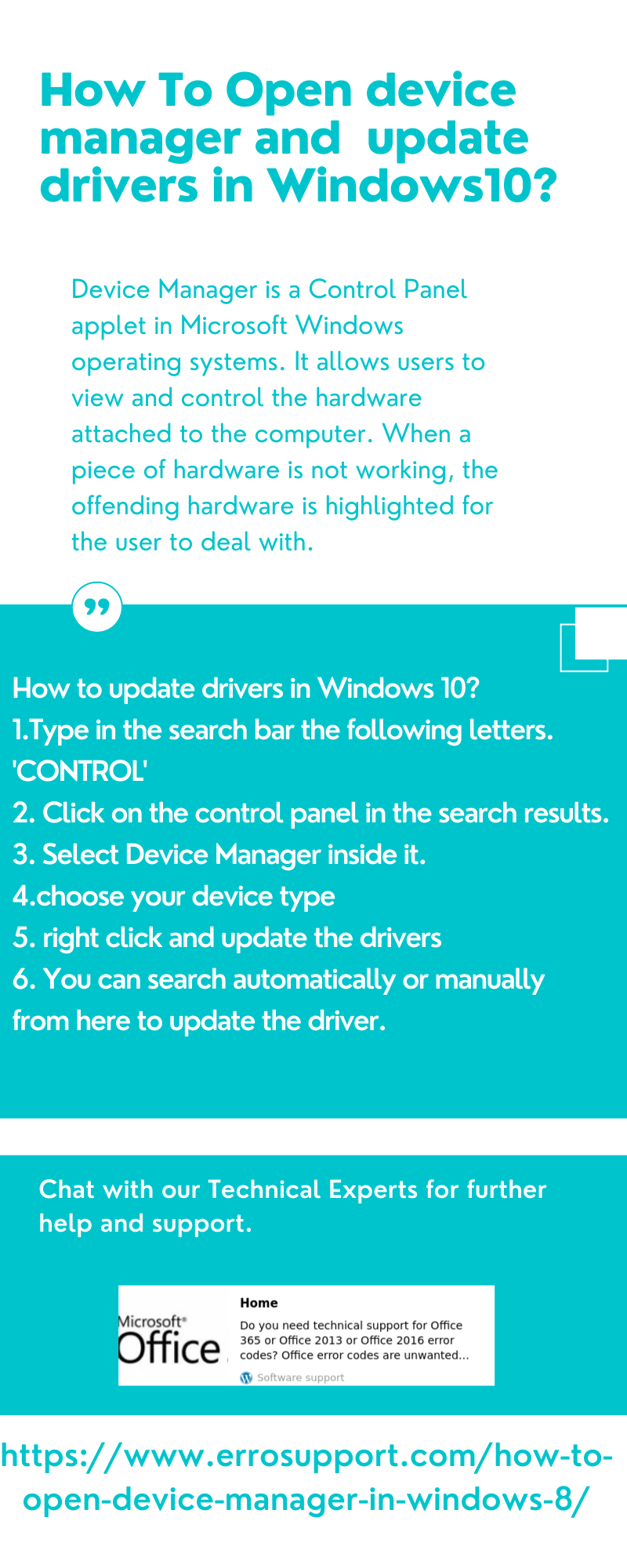 How To Open Device Manager in Windows 8:
1. From the Start screen, swipe up to bring up the Apps screen. With a stylus or mouse, click the circled down-arrow icon instead.
Note: If you're not running the Windows 8.1 update or later, swipe up from the bottom of the Start screen and tap the All apps icon. With a mouse, right-click on the Start screen and then click All apps.
2. Once on the Apps screen, scroll or swipe to the right until you see the Windows Systemheading.
3. Tap or click on Control Panel, located under Windows System.
Windows 8 will bring up the Desktop and automatically open the Control Panel.
4. Tap or click on the Hardware and Sound link.
Note: You won't see Hardware and Sound if your Control Panel view is set to Large icons orSmall icons. In your case, just tap or click on Device Manager and then move on to Step 6.
5. In the Hardware and Sound window, click or tap Device Manager, located under theDevices and Printers heading.
6. You can now use Device Manager to update drivers, roll back a driver, or manage some other aspect of the hardware on your Windows 8 computer.
Still need help
Chat with our Technical Experts for further help and support

More Windows Error codes :